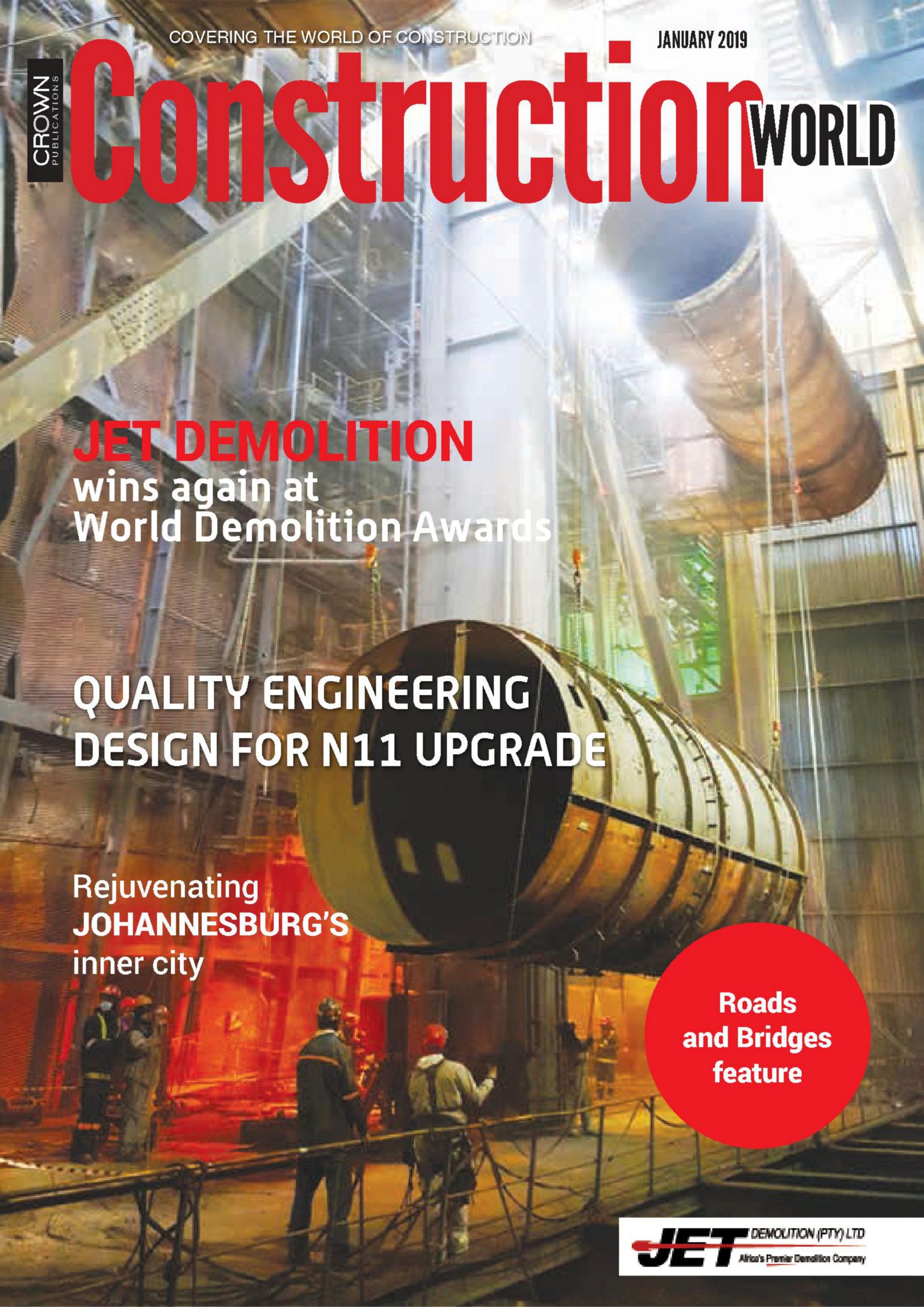 CONSTRUCTION WORLD – On the cover
On the cover: Jet Demolition won its second consecutive award at the annual World Demolition Awards 2018 at the Aviva Stadium in Dublin on 8 November. The premium event of its kind, the awards are hosted by Demolition & Recycling International, published by the KHL Group, in conjunction with the European Demolition Association. The awards are accompanied by an industry-leading World Demolition Summit.
Jet Demolition's submission focused on the contract awarded to it by Eskom in 2017 for the demolition of a coal-fired boiler and ancillary equipment at Duvha Power Station in Mpumalanga, following an over-pressurisation event that resulted in irreparable damage to the structure.
SOURCE:  http://crown.co.za/construction-world-magazine/8602-construction-world-january-2019